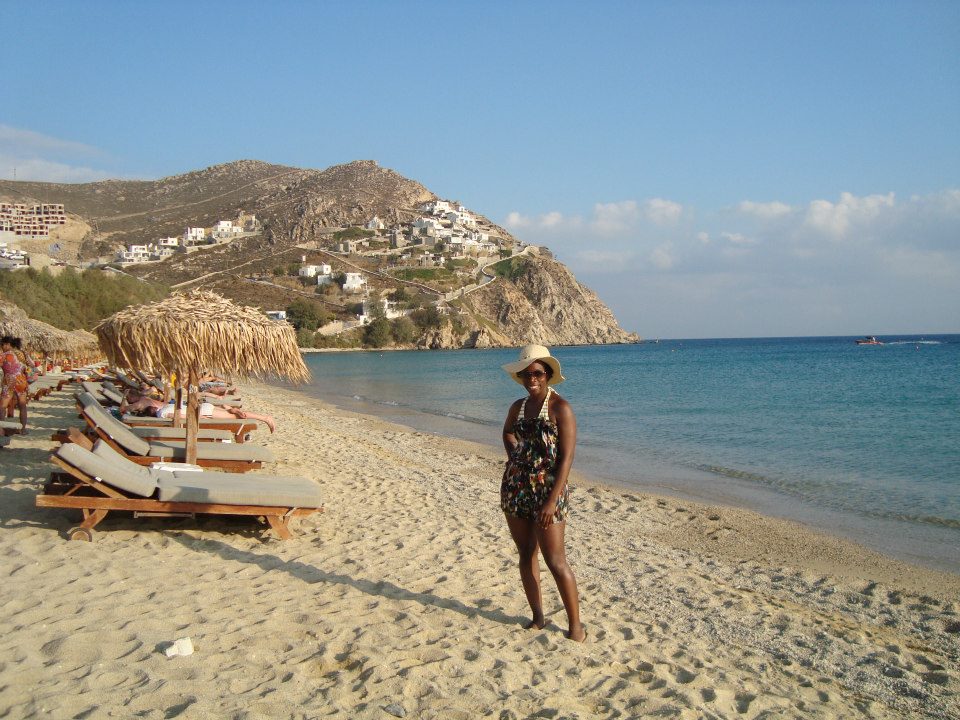 Can a movie change your life? Or even inspire your career or life's purpose?
That's exactly what happened to me when I was 8 years old. A movie I shouldn't have been watching changed my life and I didn't even know it at the time.
The movie that inspired my love for travel is not your typical wanderlust travel movie. Many assume my love for travel is heavily influenced by movies like Under The Tuscan Sun and Eat Pray Love because I moved to Italy for two years.
I do love both movies as they definitely fed my belief that I'll find my love connection while traveling. However, they aren't the movies that transformed my life and inspired my thirst to see the world.
The movie that ignited my wanderlust and ultimately my career path is Summer Lovers, with Daryl Hannah and Peter Gallagher.
Summer Lovers is a movie about a young American couple that travels to the Greek Islands and is quickly drawn to the uninhabited culture, which allows them to jump out of their comfort zones.
Looking back, I'm pretty my parents had no clue I repeatedly watched Summer Lovers as a kid. Yet, that was the joy of growing up with cable TV.
I instantly fell in love with the main characters' ability to let go of their inhibitions and immerse themselves in the Greek culture. But what really hooked me was the pure beauty of Santorini, which is where most of the movie was filmed
If you've never been to Santorini or the Greek Islands, this movie will entice you to buy a ticket immediately. From the white sand beaches to the stark white buildings set amongst the beautiful Aegean Sea, there aren't too many places more mesmerizing.
Traveling to Santorini was at the top of my travel list for most of my life. When I finally visited years ago, Greece did not disappoint. I met great friends, partied on the beach, ate 5-Star quality meals and continued to fall deeper in love with each sunset.
Santorini and Mykonos will always hold a special place in my heart. It's also why I'm so excited to be taking an intimate group of women this May to the place where my love for travel all started.
Interested in unplugging in the Greek Islands? You'll know this is for you if:
You want to travel, but you're tired of waiting for your friends to have the time or money
You need a break from your job or family and want to simply unplug and relax
You want to travel more, but don't have the time or desire to organize and plan trips
You've always wanted to go to Greece
6