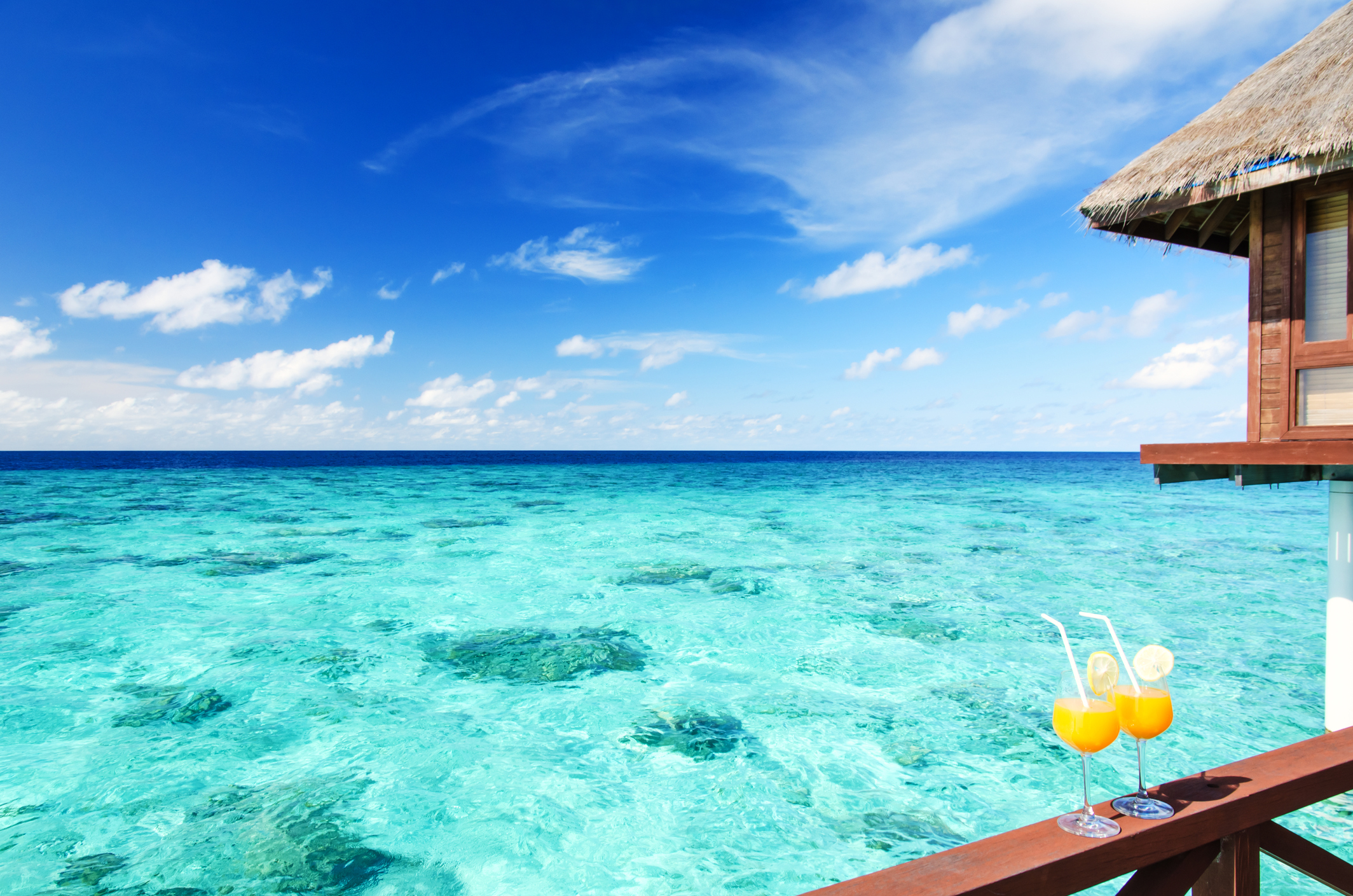 2015 was the year of Iceland
2016 was the year of Colombia
2017 was the year of Cuba
So what will be the hottest travel destinations for 2018?
My crystal ball is a little hazy due to the Trump effect, but if I were a gambling woman, I believe one of these spots will be the hottest travel destinations for 2018.
The Maldives
The Maldives may be sinking, but that's not slowing down visitors to this luxury travel destination. Many see breathtaking pictures of this secluded location and assume it's too expensive to go. However, that myth is quickly being debunked as people are realizing you don't need to be Beyoncé rich to go to the Maldives.
Turks & Caicos Islands
It's said that the Turks & Caicos Islands located in the Caribbean average about 360 days of sun per a year on average. Meaning, it is rare to have a bad trip due to weather, which makes this a perfect destination for some fun in the sun. Also, with English as the official language and the U.S. Dollar as the official currency, you don't have to worry about exchanging money or learning a new language. And did we mention that Turks & Caicos also has some of the top-ranked beaches and snorkeling spots worldwide? It's a no-brainer to see why this will be one of the top travel destinations for 2018.
New Orleans
There really isn't a bad time to go to New Orleans, but you're guaranteed to see why it's one of the hottest travel destinations during the Essence Festival. If you saw the movie Girls Trip, you already know Essence Festival is when New Orleans transforms into this Black girl magical city of sisterhood, great music, and food so amazing that you'll want to miss your flight to eat more. If you have time, make sure to also get a psychic reading and see where you should travel in 2019.
Don't Miss out on our girls trip to Greece (Read More) 
Los Cabo San Lucas
Located at the southern tip of the Baja California Peninsula, this coastal area is picture-perfect for those who want a mixture of relaxation and adventure. Also because it is not prone to hurricanes, this is a good option to keep in mind during hurricane season.
Mexico City
Mexico City is the third-largest metropolis in the world. Only Tokyo and New York City are bigger. This expansive city of 20 million and over a mile high is built on the ruins of Tenochtitlan, the ancient Aztec capital, and is oozing with history, museums, and great shopping. Reminders of past civilization pervade the city, particularly at the Templo Mayor excavation and Anthropological Museum at Chapultepec Park. If historical sites are not your thing, no worries as Mexico City is also known as a foodie's haven with plenty of Instagram worthy options. You can literally spend your entire trip eating your way through the city.
Bali
Bali is a small, beautiful island famed for its unique arts and cultures, enchanting nature and the friendliness of its people. Most people come to Bali to experience the marvelously rich cultural heritage; some come for the beaches and the waves, others for pure relaxation. Bali is situated in Indonesia and is consistently one of the best tourist destinations in Asia. Tourism did take a hit in November 2017 with the eruption of Mount Agung, but the Indonesian authorities are still encouraging tourist to keep coming, as there is plenty to see and do outside of the danger zones.
Peru
Peru is an interesting country with stunning mountains, flat plans and over 1,500 miles of beaches on the Pacific Ocean. Travelers should not miss the city of Lima and the magic of the ruins of the ancient Incan city of Machu Picchu. This is definitely a bucket list experience!
Glamping
More people are looking for ways to enjoy the outdoors, but with the comforts of a real bed and running water; thus enter the relatively new-ish craze of glamping (glamour + camping). If you're not familiar with glamping it simply is camping with all the luxuries of being inside of a cabin, with some even including fireplaces and full-size beds. There are many places in the United States like Dunton Springs that offering glamping experiences. Glamping is also popular in Africa as well. Though it's not exactly a travel destination, we still are predicting it will be one of the top travel destinations for 2018.
0