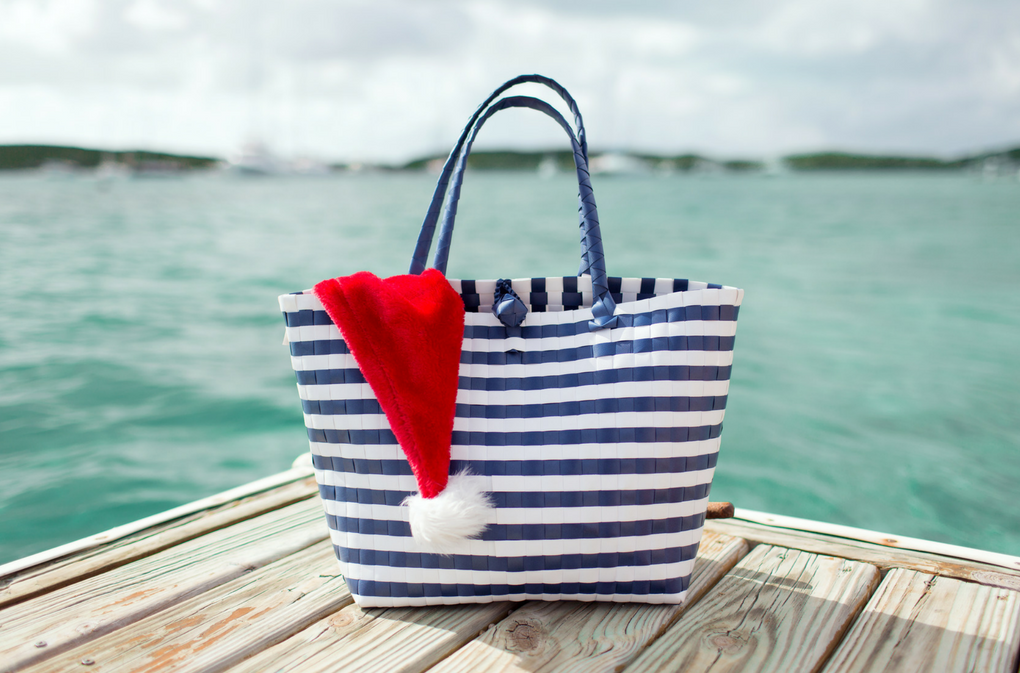 Holiday gift shopping for that friend who loves to travel can be difficult. Luckily for you, you have a resident travelista to give you some helpful hints on what to get this holiday season for your own travelista.
Travelista Holiday Gifts Guide
Though fanny backs are making a fashion comeback, it doesn't mean your travelista wants to wear one. Opt for a crossbody clutch instead, which is more versatile and chic. The Travelon Anti-Theft LTD Crossbody Clutch is a great option as it has slash-resistant construction and locking compartments. It's also lightweight, weighing a little over nine ounces, making it ideal for travel. Did we also mention it's super cute and can be used for day or night too?
Gone are the days of splashing water on her face in a cramped airplane bathroom with the Koh Gen Do Cleansing Spa Water Cloths. Infused with essential herbs like rosemary, sage and lavender, these cleansing cloths with water from the Yumura Hot Springs in Izumo, Japan, will replenish her complexion while making her feel refreshed after a long flight.
Selfie sticks are great, but why not upgrade her selfie options with a Bluetooth remote. This wireless remote is easy to use and allows her to take photos and videos up to 90 feet away from her device. That means those group action shots or difficult angles to get with the selfie stick are no longer an issue. The Hisy also comes in a variety of colors.
You never know who someone may meet on a plane. Help her travel in style by ditching the nasty airline blanket for this cozy travel wrap designed with armholes to be worn as a cape.
Every travelista wants to exit the plan ready to take that first selfie showing the world she's made it to her destination. So there's nothing worse than looking jet lagged with bags under her eyes. This rejuvenating eye mask infused with activated charcoal powder will help relieve fatigue, puffiness, and tension.
The ultimate gift for any travelista is a surprise trip she didn't have to plan. If she loves to travel, but hates the planning process or simply doesn't have the time this is the perfect gift for her. Plus, why not make it a girls trip, which is a win-win for both of you!
I know my dream gift is a trip to the Maldives. What's your perfect girls trip destination? Let Rogue Experiences design it for you so all you and your favorite travelista have to do is a pack a bag and enjoy. Set up a free 15-minute consultation today.
0